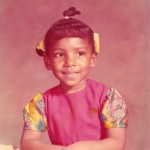 A statement that I dislike, more times than not, is "it could be worse."
You know what? On its face, that's true, but it's bad for me right now. It may not be as bad as someone else's situation, but it's my situation and I'm in pain over it right now.
Don't abridge what's going on in my body/mind/spirit to tell me "it could be worse." You've just totally negated whatever it is I'm trying to deal with/work through.
Let me get through this process of dealing with what I'm dealing with, and eventually I'll get to "it could be worse."
Shoot. Maybe I'll never get to "it could be worse," but that's my privilege. Don't try to control how I feel.
We don't always make it better for others by instructing them to look on the bright side. Sometimes there is no bright side. Some things are just bad, vicious, evil. Let me face it as it is, and let me decide how to feel about it in the end.
"Always trying to see the bright side in every situation may cause you to miss an eclipse." -Faydra D. Fields (yes, you'll see that in a volume of "30 Quotes 30 Days" 😀 )